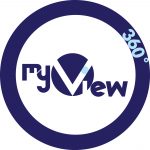 myView360 to narzędzie do pozyskiwania informacji zwrotnej z wielu źródeł, zwanej Oceną 360 stopni. Zostało zaprojektowane, aby wspierać rozwój menedżerów i pracowników. Autorskie narzędzie myView 360° powstało na bazie blisko wieloletniego doświadczenia w pracy diagnostycznej i rozwojowej. Cieszy się dużym uznaniem klientów, co jest dla nas powodem do dumy a także zobowiązuje do dalszego rozwoju.
Prowadzimy procesy Oceny 360 stopni w dowolnej skali.
Co wyróżnia procesy z użyciem myView 360?
Narzędzie ma charakter wspierający rozwój
Przejrzysty opis kompetencji zrozumiałym językiem zachowań
Czytelny, przyjazny użytkownikowi raport
Elementy rozwojowe w raporcie, wspierające coaching i planowanie działań
Bardzo dobrze przyjmowane sesje informacji zwrotnych (feedbacki) udzielane przez dojrzałych coachów, bardzo doświadczonych w prowadzeniu rozmów rozwojowych
Elastyczność w dopasowaniu się do oczekiwań Klienta.
Cechy myView 360°
Any scale of the project (from one person to hundreds of participants)
Ready sets of tested competences or individually tailored to the client's needs
Kilka wersji językowych myView360Lider
Convenient on-line access for people located in different places
Anonymity
In the case of a repeat test, a comparative report is generated
The tool can be used to test company competencies or values.
Procesy myView 360 realizowaliśmy między innymi dla:
Abile
Accord
Agora
AMS
Arcelor Mittal
Arriva
Ascensia Diabetes
Atena
AXA
Autoliv
Bemo Motors
BL Stream
Boehringer Ingelheim
Bury
BZ WBK
CBRE
Coach Wise
Concordia
Daimler
Deloitte
DOM Medica
Echo Investment
Edoradca
Eneris
Enion
Ericsson
Eurotax
Flokk
Gedeon Richter
Generali
Green Factory
HIAB
Houghton Int.
ING Bank Śląski
ISS
jti
Kedrion
KGHM
Konimpex
Lloyd
Lotos
Megabajt
Marel
mBank
Medicover
Megabajt
Networkedenergy
OLX
Orcla Care
Phillip Morris International
Pfleiderer
Profim
Promed
PwC
Roche
S3 Connected Health
Samsung
Silekol
Selena
Sofrecom
Standard Motor Products
Strabag
Tappol
Toyota
TV 4
Volkswagen Bank
Wielton
Xtreme Fitness